Sports Massage at Back In Balance Wellness Center in Bangor and Ellsworth
At Back In Balance Wellness Center, our team works closely with each of our patients to ensure they have the best ability to heal and recover from any injury. Sometimes, those injuries are not easy to see. You may develop aches and pains after a workout. You may develop stiffness in your joints. Or, you may feel limited in your movement due to a rip in a muscle. For all of these needs, we welcome you to visit us in Bangor or Ellsworth for a sports massage.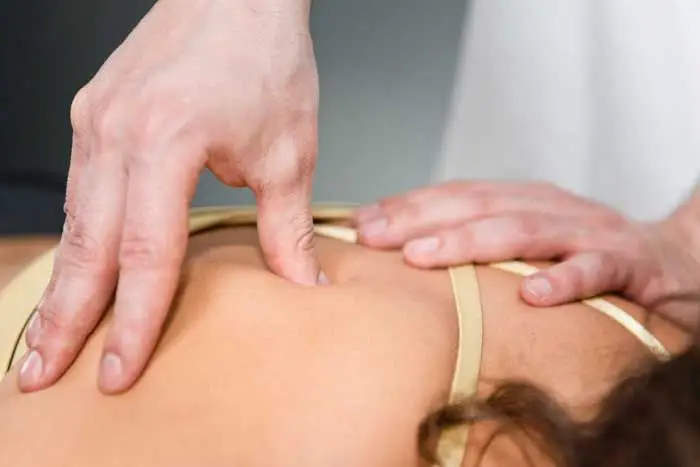 Massage Therapy in Bangor and Ellsworth
There are various ways massage therapy in Bangor and Ellsworth can help you. When you visit us, our first goal is to provide you with an examination to ensure there is no injury requiring further care. We then will provide a thorough massage, depending on the area impacted. When you come in for a massage, our goal is to help reduce inflammation present, speed up the natural healing process, and give you relief from the stress of a sporting event.
Our Weekend Warrior Relief Plan
One of the most sought after ways for our patients to see the reduction of pain they need is with our Weekend Warrior Relief package. It offers several key benefits to any athlete today including:
Improves flexibility to reduce the risk that you'll be hurt.
It works to improve your endurance on the field or the court.
It helps to reduce the amount of time it takes you to recover after an event.
It reduces the stress and strain after a workout.
It aims to improve your balance to help supplement your training plan.
Of course, the sports massage we offer also works to reduce the pain you feel. During the sports massage, you'll feel the tension, tightness, and pain reduced significantly. This happens because the massage works to reduce inflammation in the impacted muscle groups. By doing this, we are speeding up the body's ability to heal those damaged areas.
Preventative Care and Pain Relief
We often see massage therapy as a way to see pain relief after a workout. However, it is very effective before a workout as well. We recommend coming in to see our team prior to your next game or event for preventative care. Our sports massage then can help to give your body the boost it needs to do well on the field during your upcoming event. Most importantly, preventative care can help you to avoid injuries because it loosens up your body's joints and muscle groups. This can definitely help you to get the best result possible.
Schedule a Consultation with Our Massage Therapist Serving Bangor, Ellsworth and Brewer
Today is the perfect day to take care of your body. As a massage therapist serving Bangor, Ellsworth and Brewer, you can count on Back In Balance Wellness Center to help give you the best ability both on and off the field to perform at your best. Call us today to get started: (207) 947-8077. We look forward to meeting with you!