The lower spine is a sophisticated network of tendons, bones, nerves, muscles and ligaments. The common sources of low back pain are irritation to large or small nerve roots, strained lower back muscles, damage to joints or bones and degenerating discs. Adults from 30 to 60 years of age are more likely to experience low back pain due to muscle strain, lumbar disc degeneration or degenerative disc disease. Those adults over the age of 60 often experience low back pain due to osteoarthritis, joint degeneration or compression fracture. Low back pain can range from mild to severe, include muscle spasms and travel to other areas, such as the groin and buttocks. When the sciatic nerve is compressed or irritated, low back pain can travel from the buttocks to the feet. It's a condition known as sciatica and can be caused by a herniated disc. Sciatica pain may be accompanied by numbness, weakness or difficulty moving the leg.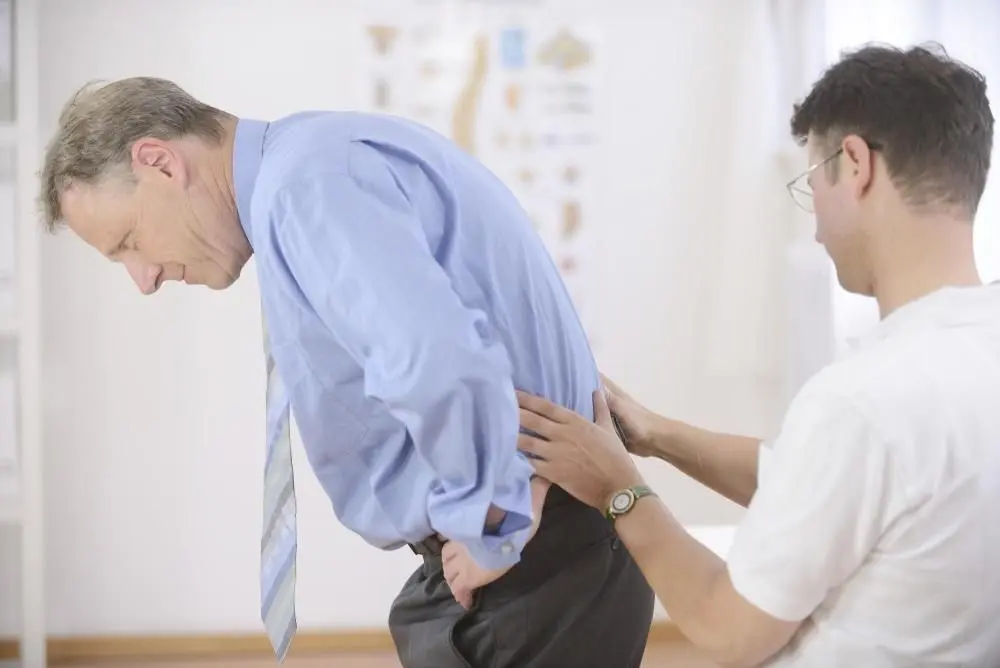 Diagnosing Your Back Pain in Bangor
Diagnosing the root cause of lower back pain is essential to treatment. Doctors often use X-rays, CT scans or MRI scans for a specific diagnosis. X-rays provide information on the bones in the spine, CT scan provide cross-sections images of the spinal discs and MRI scans are helpful in assessing problems with nerve roots and lumbar discs. In addition to running diagnostic imaging tests, a chiropractor will perform a comprehensive exam, including physical, orthopedic and neurological tests, to identify the underlying cause of low back pain. As a matter of fact, diagnostic imaging tests are often used to confirm the diagnosis or to rule out possible causes of the symptoms.
Back In Balance Wellness Center: Your Bangor Chiropractic Facility
Located in Bangor, the Back in Balance Wellness Center offers a variety of treatments for low back pain. Our Bangor chiropractic center is a holistic one and offers a multi-faceted approach when treating low back pain. Spinal adjustments, massage therapy or acupuncture therapy may be integrated into a patient's treatment plan. Each therapeutic treatment modality is designed to work synergistically to enhance pain reduction, healing and recovery.
Our Bangor Chiropractor, Dr. Robin Gooden, performs spinal manipulations to properly realign the spine and eliminate any existing subluxations. He applies a gentle pressure to move joints and reduce irritation caused by impinged nerves. Often, patients experience some degree of relief from lower back pain after the first adjustment. Acupuncture therapy may also be recommended to reduce pain and enhance wellness. During acupuncture, tiny hair-thin needles are inserted along the meridian points of the body. It helps reduce any blockages that are causing pain. And with massage therapy, blood oxygenation is increased to accelerate the body's natural healing process, muscles are relaxed and the body's immune system is stimulated.
If you're suffering with low back pain, turn to Back in Balance Wellness Center for an effective treatment plan. Give us a call at (207) 947-8077!