Back in Balance Wellness Center Offers Hot Stone Massage in Bangor and Ellsworth, ME
As part of the extensive services we provide for our patients Back in Balance Wellness Center offers Hot Stone Massage to relieve muscle discomfort, reduce muscle tension and improve overall function in the body. Hot Stone Reflexology focuses on special points of the body where physical problems can arise. The warmth and energy of the warmed stones can improve dysfunction, as well as provide a rejuvenating experience.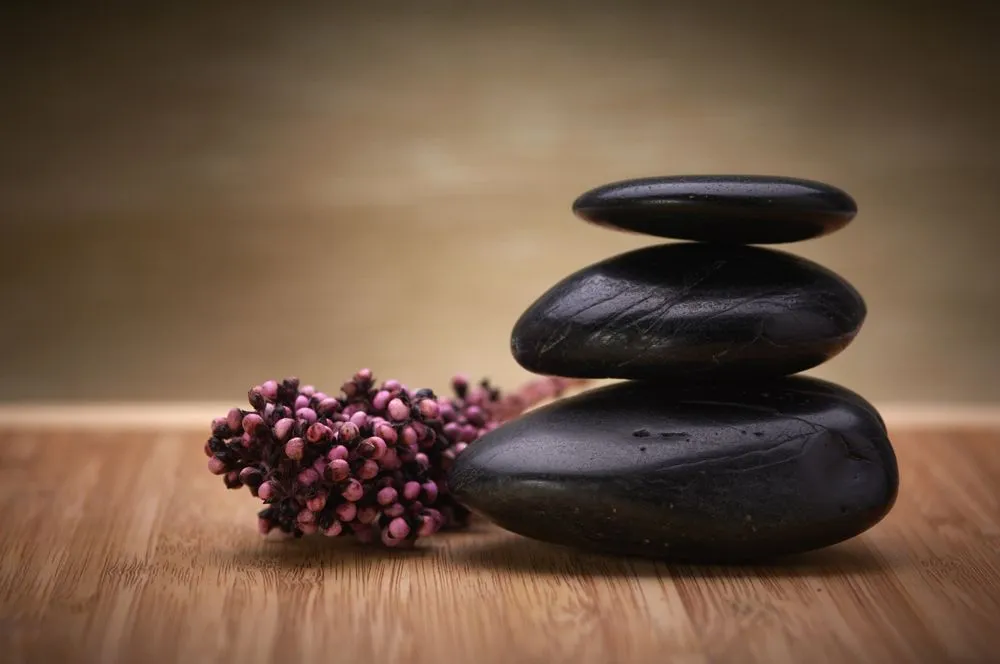 What Is Hot Stone Massage?
The idea of using hot stones for massage goes back to ancient cultures in China, India, Hawaii and in Native American society. Stones were taken from rivers and heated or cooled to provide relief for body aches and muscle problems. The idea has been revived today, providing a method that effectively relieves muscle strain and fatigue, as well as offering a deeply relaxing experience that helps to relieve common tension. The massage therapist that uses hot stones must receive special training on the techniques, which are growing in popularity because of its rejuvenating effects.
What Happens During Hot Stone Massage Therapy?
During a hot stone massage, the therapists may have the stones in their hands as they use Swedish massage techniques, such as long strokes, circular motions, kneading, tapping or vibration. The therapist may also place the warm stones on certain points of the body, allowing the warmth and energy to penetrate through the skin. The result is a sense of profound relaxation and physical comfort.
Hot Stone Massage Benefits
Individuals choose hot stone massage because it offers many benefits. The technique helps to reduce muscle pain and tension. It reduces anxiety and stress, leaving clients feeling relaxed and refreshed. The technique helps to produce better sleeping patterns. Hot stone reflexology can be used to relieve some symptoms of autoimmune diseases, such as in fibromyalgia and rheumatoid arthritis. It is sometimes used for patients who are undergoing cancer treatment, to relieve discomfort, fatigue, and anxiety. Some evidence indicates that the therapy can help to reduce blood pressure and improve immune system function.
Contact Back In Balance Wellness Center for Hot Stone Massage in Bangor and Ellsworth
The chiropractors and massage therapists at Back in Balance Wellness Center use an integrated approach to providing care for their patients in Bangor and Ellsworth, ME and surrounding communities. We use a variety of modalities, including massage, chiropractic, and acupuncture, to relieve pain and improve overall body function. Call Back in Balance Wellness Center today at (207) 947-8077 for an appointment to learn how hot stone massage can bring relief to muscle soreness and tension.