Sports Injury Treatment FromYour Chiropractor in Bangor
When you visit your chiropractor in Bangor at In Balance Wellness Center, we'll provide you with comprehensive, customized care that addresses your specific needs. For those who play sports, it is always important to take steps to protect your body from injury. However, an injury is common. Our sports injury treatment aims to provide you with less pain, more mobility, and better results on the field or the court.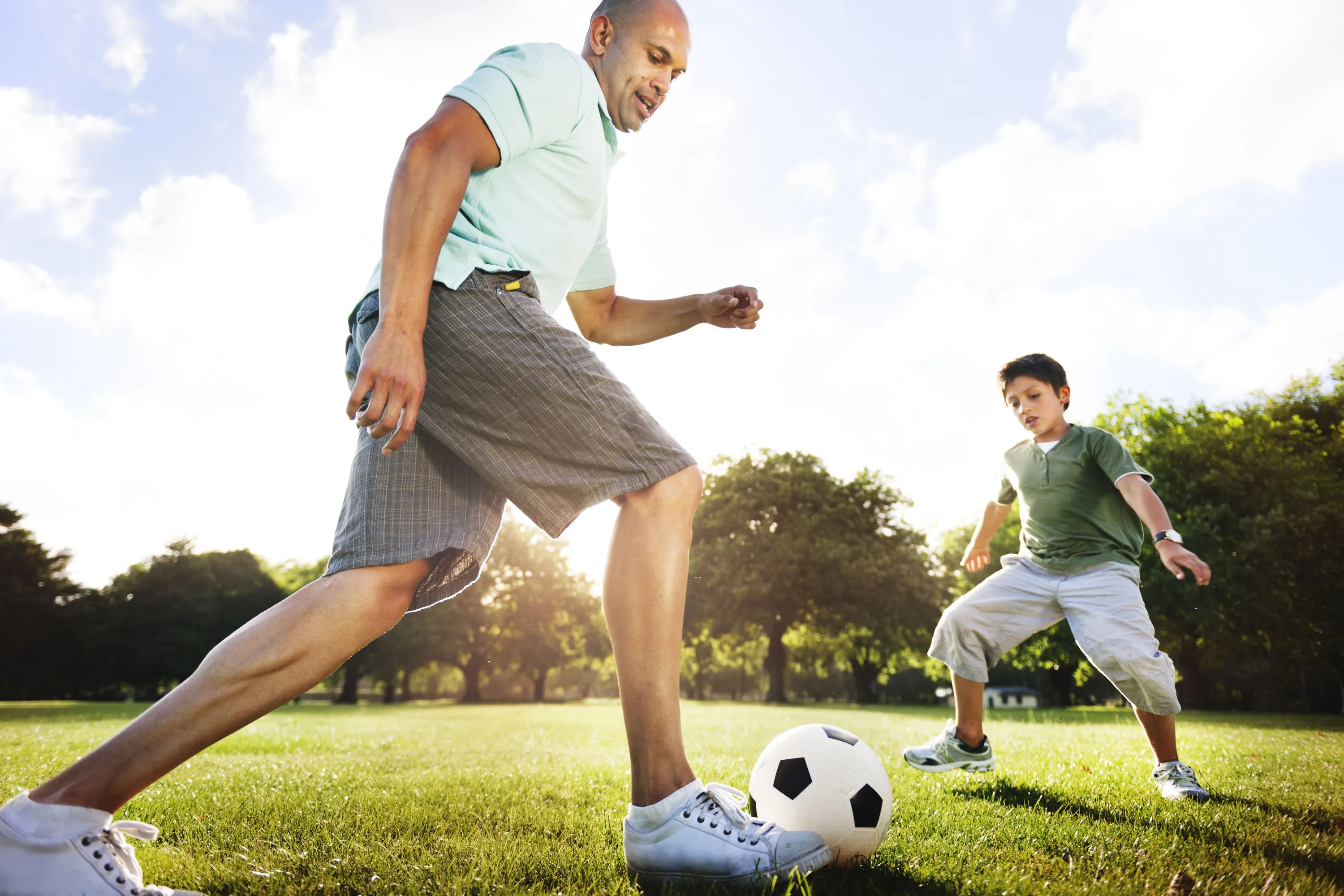 When to See Your Chiropractor
We recommend coming in for sports injuries as soon as possible. This includes after your injury occurs, when you develop chronic pain, or when you just can't get back to the highest level of performance possible. We can help you after:
Concussions
Knee and leg injuries causing knee pain
Back pain including lower back pain
Neck and shoulder pain
Shoulder pain
Tennis elbow
Tendonitis
Joint and muscle pain
A Customized Sports Injury Treatment Plan for Pain Relief
Our ultimate goal is to reduce the pain you feel so you can perform at your highest level. However, every patient is unique. That's why we need to create a customized sports injury treatment to address pain, limited motion, and limited performance. We can do that by implementing a range of treatment options all aimed at pain relief.
Chiropractic Care: At the heart of the process is chiropractic care. We use this to help resort the proper alignment of your spinal column. In doing so, we reduce the pain you experience. Chiropractic adjustments can address many of the areas of pain you have including neck pain, back pain, and leg pain.
Massage Therapy: Our massage therapy services focus on healing. The goal here is to stimulate the body's natural healing ability to treat inflammation in muscles, ligaments, and tendons. We'll work with you to reduce sprains, tendonitis, and strains, and the limitations they can create on your body.
Physical Therapy: Whether you've suffered from concussions or severe back pain, physical therapy is nearly always beneficial. It addresses your body's ability to move properly. That leads to a reduction in pain, but it also corrects imbalances that can further worsen your health and limit your ability to perform at the highest level.
Nutrition Therapy: Your body cannot heal properly if you do not have proper nutrition. Our nutritional support helps to encourage healing of your pain. If you have conditions such as tendonitis, concussions, or even back and knee pain, nutrition therapy works to provide your body with the nutrition it needs to heal. We'll make recommendations for supplements as needed as well. This helps any component of your body to heal.
Schedule a Consultation for Sports Injury Treatment with Your Chiropractor in Bangor
Call our offices today to learn more about a customized sports injury treatment right for your needs. Your chiropractor in Bangor will work closely with you to provide you with the best level of care possible. Call Back In Balance Wellness Center at (207) 947-8077. Chiropractic care, massage, and physical therapy serving Bangor and Brewer. We look forward to meeting with you!