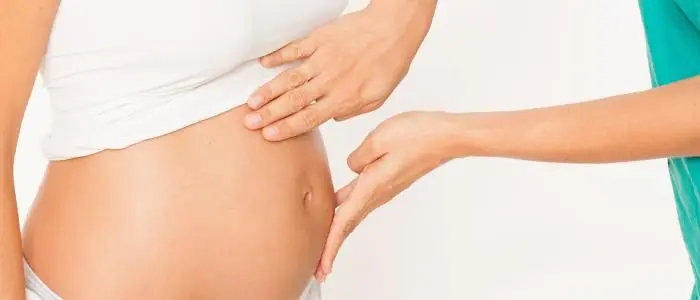 Chiropractic treatment can help you through a safe and healthy pregnancy and delivery. At Back In Balance Wellness Center serving Bangor, Ellsworth and Brewer areas, we offer prenatal care that's gentle enough for your body during this changing time yet effective to keep you free of pain and in good health for the full term. Learn more about how chiropractic adjustments help you during pregnancy and how we tailor our services to the needs of pregnant clients.
Take Care of Your Body in Pregnancy
Pregnancy is a time for women to take care of their body and make a commitment to improving their physical and mental health. Not only will this make the process of carrying a child easier, it can impact the child's life after delivery.
We know chiropractic treatments can greatly benefit women's health and wellness by improving nervous system health, supporting overall well-being and quality of rest, and improving your energy safely and holistically. Through regular adjustments, our clients are able to find lasting relief from many common health complaints related to pregnancy, including fatigue and back pain.
Chiropractic Care During Pregnancy
Many women seek care during pregnancy to find gentle relief from lower back pain. Since chiropractic adjustments are non-invasive and drug-free, they are safe and effective for expecting mothers. Yet chiropractic care has so many more benefits during this exciting time for women.
Our treatments can help with:
Low back pain - Your growing baby shifts your spine out of alignment and alters your center of gravity. As a result, you may feel back or pelvic pain. Prenatal chiropractic adjustments can help you have a pain-free pregnancy, enjoy a greater range of motion, and feel better on a daily basis.
Bone health - Excess hormones during pregnancy can actually cause your muscles, ligaments, bones, and cartilage to become more pliable. If your pelvic bones shift at this time, it can cause complications during delivery. Regular adjustments can maintain proper alignment of bones for overall bone and body health.
Nervous system - It is well known that chiropractic care boosts your immune system and your nervous system by keeping the spine and nerve pathways clear. Our adjustments can keep your nervous system functioning optimally and benefit your immune system, so you stay as healthy as possible when it matters most.
Shorter labor time - Regular chiropractic visits can shorten your labor time by 25 to 33 percent, research indicates. Deliver a healthy baby faster when you prepare your body beforehand through prenatal chiropractic care.
Overall health and wellness - Research indicates that three-quarters of expecting mothers who receive regular chiropractic adjustments report less postpartum pain. Not only will you enjoy greater health and wellness during your pregnancy, you can feel better and be active sooner after when you see our chiropractor in Bangor and Ellsworth.
Are you pregnant or trying to conceive a child? Prepare your body to carry and deliver a baby by scheduling regular chiropractic adjustments. We can help! Contact us today to learn more about prenatal chiropractic care.
Prenatal Chiropractor in Brewer | Prenatal Chiropractor in Bangor | Prenatal Chiropractor in Ellsworth